Car accidents are traumatic experiences that may leave you with injuries and property damage. Unfortunately, not every driver in Texas has vehicle insurance. To recover compensation for your injuries and vehicle damage after an accident with an uninsured motorist, you still have options.
Options for Recovering Compensation for Your Injuries & Property Damage
Approximately 14% of motorists in Texas are uninsured. This means, as you travel, you have a chance of being involved in a car accident with an uninsured driver.
Here are the first steps you should take if you should get into an accident:
Seek medical attention first: Go to the ER or visit a local clinic as soon as possible. Even if you don't think you're injured, some injuries take a few days or weeks to show symptoms.
Call the police: You'll need a police report to file an insurance claim.
Get the driver's information: If you're able, take down the driver's information such as name, phone number and address. You may need this information to seek damages.
Document the accident: If able, take photos of the damage to your vehicle and the scene of the accident. Soon after, do your best to write down exactly what happened while the accident is fresh in your mind. If you need to file a lawsuit, this information will be helpful.
There are also a few additional things you can do to secure compensation.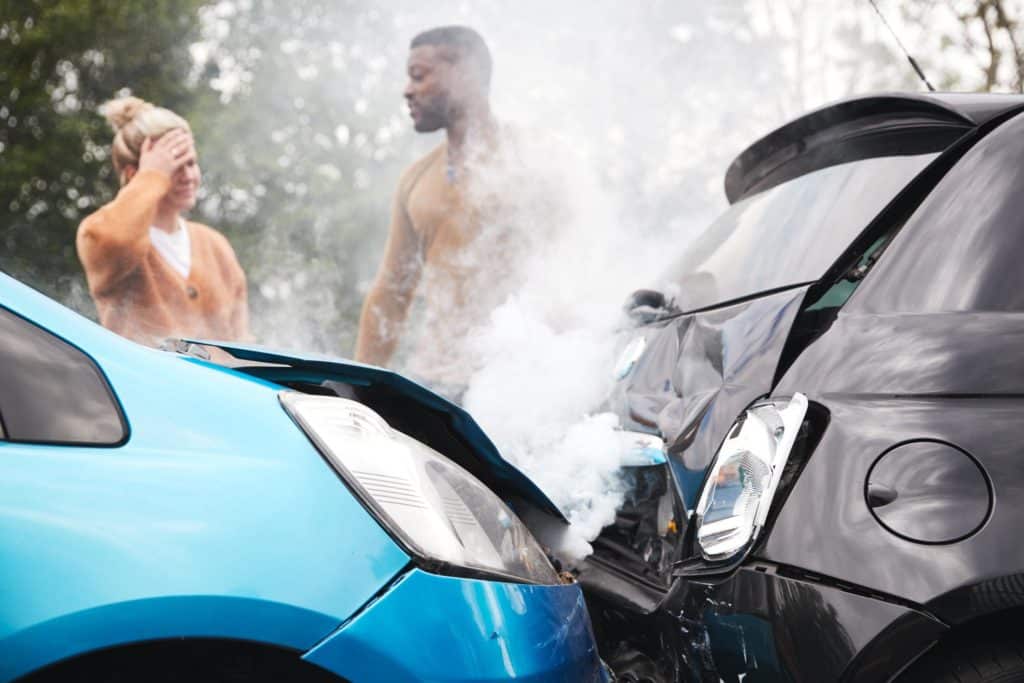 1. Contact Your Own Insurance Company
Even though you may not be at-fault for the accident, your own insurance company is the first place to go for compensation for medical bills, car repairs and more. You may also have uninsured/underinsured motorist coverage for these accidents specifically.
2. Seek Damages From a Third-Party
If you're unable to receive compensation from your own insurance company, the next step is to see if a third-party is liable. For example, if the driver was on the job during the accident, their employer may be liable for your damages. If you decide to pursue this route, we recommend reaching out to a skilled attorney for help.
3. File a Lawsuit
If you're still unable to obtain compensation, you can file a lawsuit against the at-fault, uninsured driver. This must be done within two years from the date of your accident. Again, we recommend reaching out to an attorney before pursuing a lawsuit. They'll use their experience and knowledge to try and prove the driver is liable for your injuries due to negligence.
Injured After an Accident With an Uninsured Driver? Call Us Today.
If you've been injured in an accident with an uninsured or underinsured driver, we can help. To learn more about your next steps, give us a call at 972-450-1418 or send us a message.