Storm Damage Claims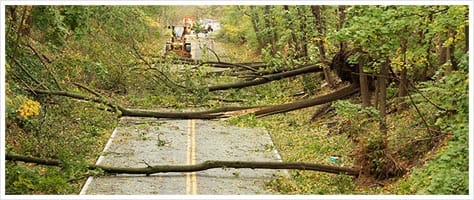 A severe storm can wreak havoc on your home, automobile and property. Hail can pelt your roof, siding and cars, leading to serious damage. If your home is struck by lightning, it can cause electrical problems or even fire. If your home is in the path of a tornado, it can destroy everything. If your home or business was damaged in a storm, you probably took solace in the fact that your insurance company would promptly settle all claims to pay for this damage.
Instead of helping you rebuild, however, insurers may drag their feet or deny coverage. In certain situations, insurance companies may offer to pay far less than what you are entitled to receive. For many insurance companies, these tactics are simply a part of doing business. They know that a certain number of people will just give up and accept whatever they say. If you find yourself in this position, it is important to enlist the services of a knowledgeable lawyer.
Bringing "Small Firm Values And Big Firm Fight" Since 1996
At The Fell Law Firm, we represent clients across Texas in bad faith claims. While based in the Dallas area, Mr. Fell has the ability to help people throughout the state who have been harmed by an insurance company's bad faith practices. In every case, our mission is to hold insurance companies responsible for their failure to live up to their end of the bargain. We recognize that following a severe storm, your life could be turned upside down. When you work with our firm, you can count on receiving the personal attention you need during a difficult time.
One of the things that sets our firm apart from other law firms is our trial experience. We regularly take all types of cases, even seemingly smaller cases, to trial, to show the insurance companies we are serious. As a result, we frequently get cases from larger law firms. Whether your case is resolved through negotiations or in trial, our firm has the skill and tenacity you need.
Contact The Fell Law Firm
Our law firm offers a free initial consultation to discuss your situation. Call toll free at 972-450-1418 or email us to get started. We accept all bad faith claims on a contingency fee basis.