Homeowner Associations
TEXAS HOMEOWNERS ASSOCIATION LAW
HOA LAWYER DALLAS – RICHARDSON – PLANO
Skilled in Texas HOA Law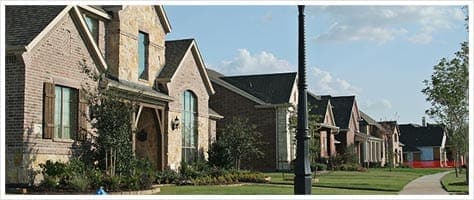 The Fell Law Firm represents people who are at odds with overbearing homeowners associations. We assert your rights in financial disputes, help you fight against extreme restrictions on the use of your property, and stand up to arbitrary or preferential actions by the HOA board. We also defend clients against lawsuits by other owners. If you live in a condominium, gated community or other common interest housing arrangement and are having a dispute with your HOA, we can help.
As a Dallas homeowners association lawyer, Gregory B. Fell represents townhome, condo and single family homeowners throughout the Dallas-Fort Worth area. Homeowners associations can quickly become power-hungry, essentially making life unbearable for those residents they frequently target. Our trusted approach to HOA law disputes can balance the equation and help you assert your rights.
Examples of HOA Disputes
Sometimes a homeowners' association board of directors or its management company seem to forget why it exists and act arbitrarily or capriciously. The Fell Law Firm will advocate for owners in HOA disputes such as these and other homeowners association disputes:
Wrongful denial of ACC/ARC requests, such as adding a pool, patio, deck or moving a fence.
Assessment of unjust fines for non-compliance with HOA covenants
Assessment of excessive HOA fees
Wrongfully restricting utility services like satellite television
Removing liens against your property
Helping individual homeowners enforce bylaws and take other corrective actions against an HOA
Denial of access to association records and minutes
Helping correct discrimination against homeowners
Schedule a Consultation with a Dallas – Richardson – Plano Homeowners Association (HOA) Attorney
If you need help in dealing with a homeowners association in Texas, contact the Dallas HOA lawyers at The Fell Law Firm today at 972-450-1418 for an in-person or telephone consultation.