Boat Insurance Claims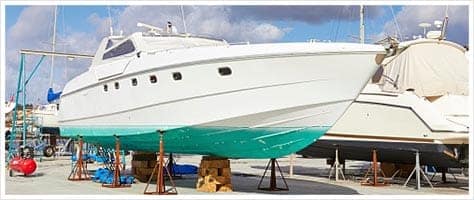 Every boat owner has heard the old saying that the two happiest days are the day you buy the boat and the day you sell the boat. While this statement is not true for most boat owners, it is no doubt true that owning any type of watercraft involves many unique responsibilities. When a boat sustains damage and a boat owner must file a claim on his or her boat insurance policy, it should, in theory, be a smooth process. The keys words are "in theory."
In practice, insurance companies frequently drag their feet, deny or try to defend themselves against worthy claims. In these situations, it is essential to have a dynamic, experienced attorney on your side. Consider The Fell Law Firm. While based in Richardson-Plano, we represent clients across the Dallas-Fort Worth area and beyond in the full range of bad faith insurance claims.
Marine Insurance Claims Lawyers Serving Boat Owners Across Texas
Our law firm has represented clients facing all types of bad faith claims. In marine insurance claims, it is not uncommon for insurance companies to claim that the boat owner damaged the vessel in an attempt to collect insurance money. This is particularly the case if the boat owner is still making payments on the vessel.
At The Fell Law Firm, attorney Gregory Fell and our team will review your insurance policy, the nature of your claim and begin working to help you recover full compensation under the policy. Each of our lawyers has meaningful trial experience, which is critical in giving our clients leverage in their claim. As we say, we have "Small Firm Values and Big Firm Fight." This means we regularly take cases to trial when insurance companies refuse to treat our clients fairly. This approach has helped policyholders in all types of situations obtain a fair outcome.
Contact The Fell Law Firm
Call toll free at 972-450-1418 or complete our online contact form to schedule your free initial consultation. We accept bad faith insurance claims on a contingency fee basis.