Hail Damage Claims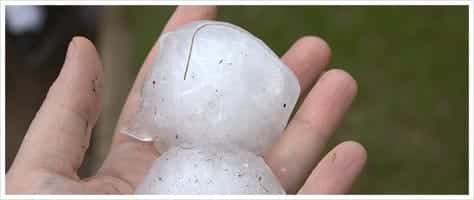 Hail can be an extremely damaging part of a severe storm. A severe hail storm can make the roof, hood and trunk of your car look like a golf ball. Even worse, hail can seriously damage your roof, your windows, your siding and other parts of your home. The cost of repairing and when necessary, replacing your home and property should fall to your insurance company.
While some insurance companies will pay claims without hesitation, other insurance companies will try to limit their responsibility. For instance, an insurance company may understate the value of the damage and deny the claim. In other situations, the insurer may make a settlement offer that does not come close to the actual value of the damage. If you believe your insurance company is not treating you fairly, an experienced lawyer can make a world of difference.
Based in Richardson-Plano and serving property owners across Texas, we at The Fell Law Firm are known for our detail-oriented, aggressive approach in all types of bad faith insurance claims.
Holding Insurance Companies Responsible After Hail Damage
Our team, led by attorney Gregory Fell, will fully investigate your case and what you are entitled to recover under your policy. If the insurance company is failing to live up to its end of your contract, we will take immediate action. Mr. Fell Dallas hail damage insurance claims attorney is recognized across the area for our trial-readiness. If the insurer will not settle your claim on favorable terms, our presence in the courtroom offers real benefits to our clients. Every step we take in your case will be geared toward helping you recover all available damages under law.
Contact The Fell Law Firm
We offer a free initial consultation to discuss your situation in detail. Call us at 972-450-1418 or complete our online contact form to get started. We take all insurance cases on a no-recovery, no-fee basis.