In 2018—the last year of reported data—a person received injuries in a car crash every two minutes and seven seconds here in Texas. The total number of injured individuals came just under 250,000, with nearly 15,000 suffering serious injuries.
Most Common Car Accident Injuries
Car accidents cause a range of injuries, from minor soft-tissue damage to paralysis and amputation. When it comes to the most common injuries, the following top the list:
Whiplash and neck injuries

Soft-tissue injuries

Head injuries

Broken bones

Spinal cord injuries
Many of these injuries are not life-threatening, but they can affect your daily life for weeks, months or even years. That's why it's important to do all you can to avoid injury in the event of an accident.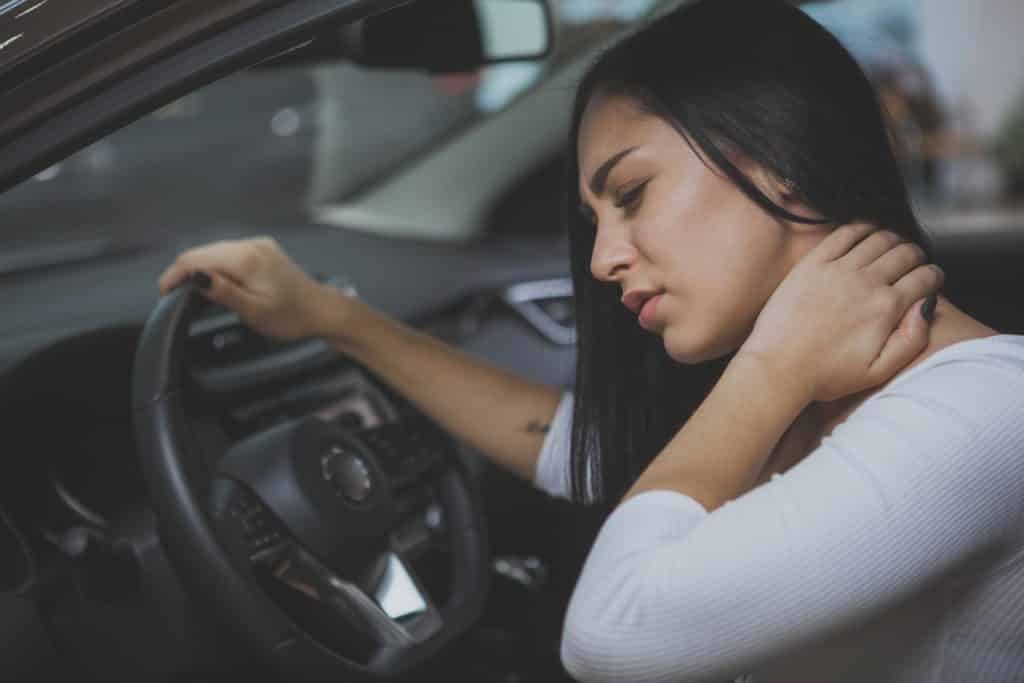 How to Avoid Car Crash Injuries
While you can stay alert on the road to help avoid causing an accident, you can't guarantee others are doing the same. So here are a few ways to prepare yourself behind the wheel to avoid the most common injuries in case you get into an accident.
Wear your seat belt. Seat belts keep you safe. Without them, injuries can be even more severe. Wear your seat belt every time you get into a car, no matter how short the drive. If needed, adjust the seat belt height to ensure the belt crosses over your chest and goes over your shoulder.
Adjust your seat. You need to be able to reach the steering wheel and the pedals. You also want to be as far away from the airbag as possible, as the closer you get the more pressure you'll feel if the airbag is deployed.
Sit up straight. Proper posture goes a long way in preventing many injuries in an auto accident. Do not slouch. You'll want to ensure your back is up against the back of the seat and your head is touching the headrest.
Adjust the wheel. The wheel should always point toward your chest. If it's at an angle and pointing toward your face, adjust it accordingly before you hit the road.
Keep your hands at 10 and 2. The position of your hands also affects the position of your arms and shoulders. By keeping your hands at 10 and 2 on the wheel, your arms and shoulders are more in an at-rest position.
Don't tense up. A common reaction in the seconds leading up to an accident is to tense up in anticipation of the impact. If you see a car coming your way and can't avoid the accident, take a deep breath to relax your muscles. The tenser you are, the worse your injuries may be.
Involved in a Car Accident in Texas? Call Us for a Free Consult.
See a doctor no matter how severe or mild your injuries seem after an accident. It can take a while for injuries to make themselves apparent. Document everything you feel after an accident and, if you're suffering, be sure to call an experienced car crash injury attorney. You may be entitled to compensation for your injuries. Contact our Texas legal team to learn more.