One of the most tedious parts of being a landlord is correctly managing your tenants' security deposits. There are Texas laws specific to these deposits that you must familiarize yourself with. If you don't, you run the risk of making costly security deposit mistakes that can result in legal action against you. Or, you may be caught without enough buffer to make repairs or to prepare your property for new tenants.
3 Security Deposit Mistakes You Should Avoid
1. Assuming a Security Deposit Is Enough
The purpose of a security deposit is to protect you against minor tenant damage to property. It doesn't protect you from significant damage that could cost thousands to fix. Deposits also don't protect you from tenant lawsuits. The best way to ensure you're covered is to create a solid lease agreement that includes specific protection against property damage.
Before drafting your lease agreement, be sure to follow all Texas rental rules and regulations. We also recommend reaching out to a landlord-tenant attorney for assistance.
2. Failing to Return the Security Deposit in a Timely Manner
In Texas, a landlord must return a security deposit within 30 days after the tenant moves out. If you don't return the deposit within this time frame, this is considered bad faith which forfeits your right to any portion of the deposit. You may also be subject to legal action brought by your tenant.
Some landlords want their tenants to give advance notice of their surrender of the rental as a condition of receiving their deposit refund. If this is your wish, you must include that requirement in your rental agreement. If you don't, the rule doesn't apply to your tenants.
3. Spending the Security Deposit
In Texas, you may not withhold money from the security deposit for normal wear and tear. Instead, you may only withhold the deposit for damages and charges "for which the tenant is legally liable under the lease or as a result of breaching the lease."
Until the end of the lease, the security deposit belongs to the tenant. You can't spend the deposit without necessary cause. Should there be damages to repair, make sure you document what you spend. You'll need to communicate any cash withheld to your tenant at the end of a lease.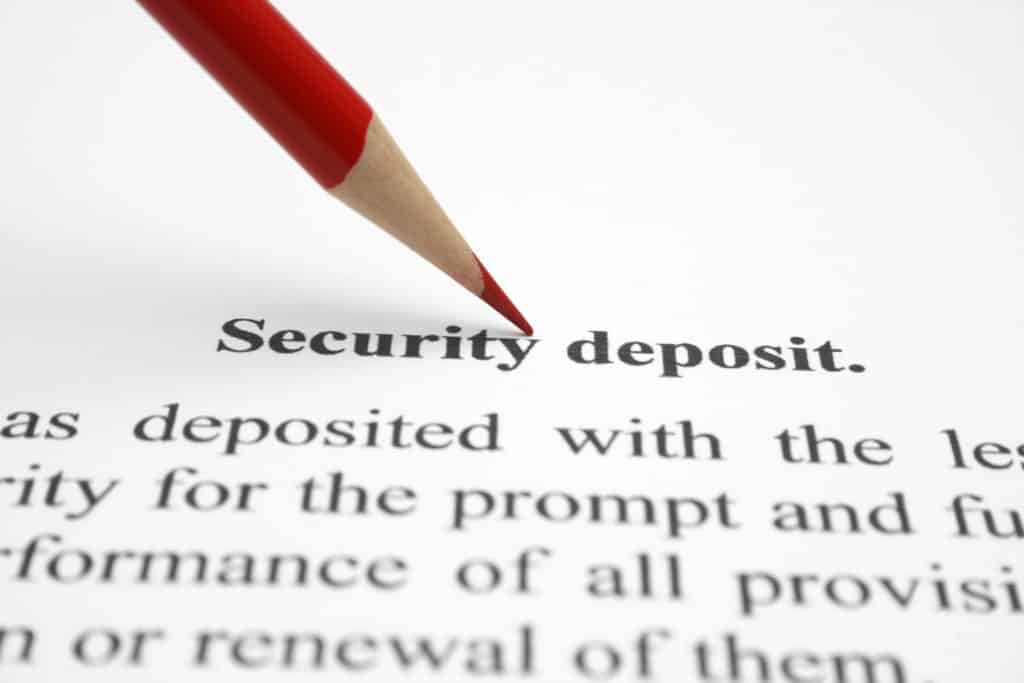 Are You Dealing With Security Deposit Challenges?
As a landlord, we recommend reaching out to an attorney who can guide you on lease drafting and security deposits matters. To learn more about how we can help, send us a message.