Have you experienced smoke damage due to a fire within your commercial business? Or, did a fire in the business next door cause smoke damage to your property? If so, you might be wondering if your commercial insurance policy will cover proper cleaning and maintenance. Rest assured, most smoke damage is usually considered a covered loss.
Steps to Take After Smoke Damage Occurs
Smoke damage can reduce the quality of air within your business. It's important that you take the necessary steps to help remove the smoke damage from your building.
Call your insurance company: At the first sign of smoke damage, call your insurance company. You'll want to make sure smoke damage repair is covered in your policy prior to moving forward.
Consider professional cleaning or remediation: Professional restoration and cleaning companies can perform remediation to clear your business of smoke. Due to the danger of smoke, it's best to leave this to the professionals, instead of trying to do it yourself.
Check your safety measures: Now is a great time to check smoke alarms, carbon monoxide detectors, and fire extinguishers to ensure they're up to date and working properly for future occurrences.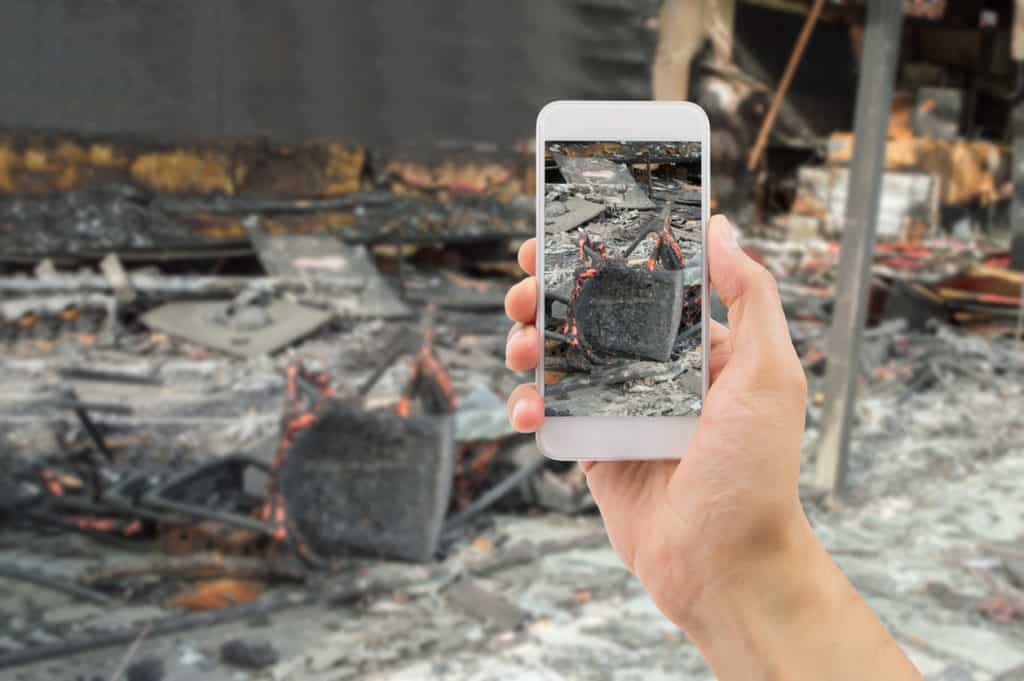 What Can I Do If My Insurance Acts in Bad Faith?
Even though fire and smoke can be detrimental to your business, some insurance companies may still take steps to deny or delay paying your claim, acting in bad faith. In some cases, insurance companies may assume arson is the cause, refusing to pay the claim. If this happens to you, a professional attorney can help you protect your rights.
Your insurance policy is a contract between you and the insurer. And even though insurance companies believe most individuals will not fight their decision, a lawyer can make all the difference in recovering assistance for the damage.
Has Your Business Experienced a Fire or Smoke Damage?
You shouldn't wait to seek out help. Smoke damage can be harmful to your employees and the customers that visit your business. Call your insurance company and reach out to a professional for help. If your insurance company has refused to pay, let us help by sending us a message today!