ERISA Claims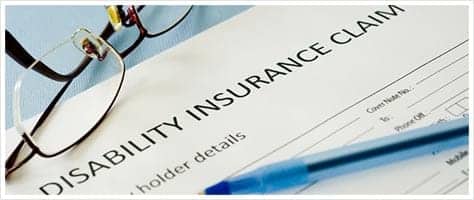 If you have disability or retirement benefits through your employer, a complex federal law, known as the Employee Retirement Income Security Act (ERISA) applies to these benefits. ERISA is an extremely complex law. You may feel as though you are at a disadvantage if the insurance company has denied your ERISA claim benefits. When you have a lawyer on your side, your chances of recovering the benefits you deserve may increase dramatically. At The Fell Law Firm, we help people across Texas take on all types of complex insurance claims.
Call our law firm at 972-450-1418 to schedule your free consultation. The sooner a lawyer is involved in your case, the better off you will be.
We Do Battle Against The Insurance Companies.
Depending on the facts of your case, you may be entitled to short-term disability benefits and long-term disability benefits. Our Dallas ERISA claims attorneys can help you with both. No matter what type of injury, sickness, illness or injury you have, or the kind of insurance company you have, our experienced team is ready to make a strong case. Our experience with all types of disabilities and insurance companies and their practices offers many benefits to our clients. Every attorney at our firm is an experienced trial lawyer, and we will bring your case to court without hesitation if the insurance company will not treat you fairly.
What Can The Fell Law Firm Do For You, and Your ERISA Claim?
First, because ERISA is such a complex area of law, there are not many lawyers in Texas who handle disability and employee benefit based claims. We do. These claims are difficult and require knowledge of state and federal disability laws. Second, we use advanced techniques and technology to prepare your claim. Third, we are licensed and admitted to practice in all state and federal courts in Texas. Finally, we at The Fell Law Firm pride ourselves on developing a good, close and trusting relationship with each and every client. Our motto, "Small Firm Values And Big Firm Fight," is one by which we live. We strive to make you comfortable and confident during the process of handling your claim. We can help you.
Contact The Fell Law Firm About Your ERISA Claim
Call us toll free at 972-450-1418 or email us to schedule your free in-person or telephone consultation. We handle most ERISA claims on a contingency fee basis, meaning that you will not pay attorneys' fees unless we are successful in your case.