Long-Term Disability Claims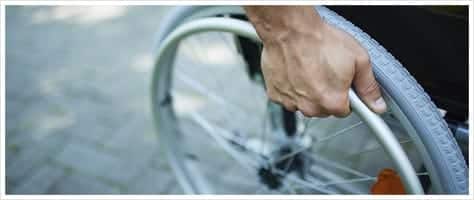 If you applied for short-term or long-term disability benefits provided through your employer, you must act quickly. You must also understand that the deck is stacked against you. The Employee Retirement Income Security Act, or ERISA, applies to most group insurance obtained through one's employer. Unfortunately, ERISA provides insurance companies with many unfair advantages. In fact, because of these advantages, many insurers feel free to deny valid claims. This is because the bad faith penalties that apply to other forms of insurance do not exist under ERISA. As a result, legitimate disability, health and life claims are denied with alarming frequency. Instead of receiving the benefits they thought they had in their greatest time of need, employees are left disabled, unable to work and over-matched by a cold-hearted insurance company.
Do not let this happen to you. Attempting to handle an ERISA appeal without a lawyer often leads to denial of benefits for simply failing to follow the rules or meet deadlines.
From our office in Richardson-Plano, we at The Fell Law Firm provide skilled, tough representation to individuals with long-term disability claims. Our lawyers have significant experience serving people throughout Texas in these challenging legal claims.
How Does The Long-Term Disability Claims Process Work?
If your disability claim has been denied, you do have the right to an internal appeal of the decision. Since you typically only get one chance at the appeal, it is extremely important that you hire an experienced lawyer. This is your best chance to create a complete administrative record that will be as favorable to you as possible. Mr. Fell the Dallas-area long-term disability claims attorney have represented many clients in appeals claims, and know how to present the strongest possible case. The appeals process involves complying with many procedures under very strict deadlines. It is also a mandatory step before you can file a lawsuit against your insurance company.
Contact The Fell Law Firm
If you have a disability claim, contact The Fell Law Firm today at 972-450-1418 for an in-person or telephone consultation. You can also complete our online contact form to get started. We accept most cases on a contingent fee basis, meaning you do not pay attorneys' fees unless we are successful in your case.